The football season is coming to an end in Europe.
And that means a long break till the new season starts in August.
Some people will miss the football of course. And many more will also miss TV7's lovely football presenters: the flirtatious
Terry Puteri
and the wonderfully nubile Deasy Noviyanti.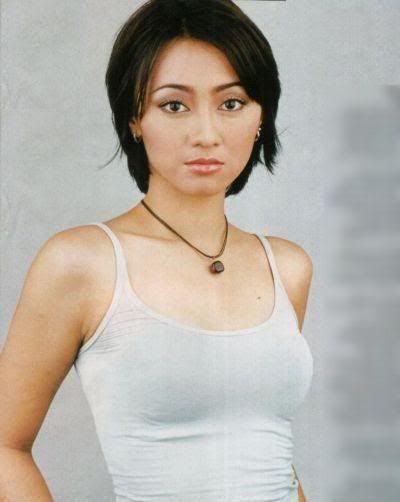 When asked what English premiership club she supported, Deasy Noviyanti said she didn't really have a favorite.
"Actually, I don't really like football that much," said the lovely Deasy.
So what sport does she like then?
"Well, you know…"
"… I like playing with one stick and two balls."
You mean billiards?
"Well, not exactly…"