Rianti Cartwright has incredibly beautiful eyes.
No wonder then that she was chosen to star in Ayat Ayat Cinta, a wonderfully moving film which has brought people to tears for showing how tolerance and love can overcome narrow-minded bigotry.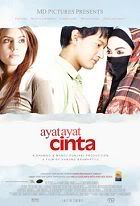 But besides nice eyes she has other positive attributes as well. But I don't need to tell you that do I!