Indonesia doesn't give up its secrets easily and it's little wonder that foreigners often find themselves completely bemused. Things are upside-down, inverted, magnified and sometimes even back-to front. And this even applies to names. Dewi Sandra or Sandra Dewi? Well, both are correct of course, but refer to two completely different people.
So don't get confused and here's how to tell 'em apart: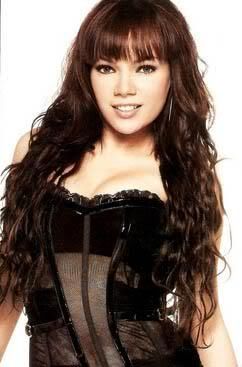 Dewi Sandra (above): this buxom beauty has 50% English blood running through her veins but tends to embarrass herself by performing really silly dance routines to highly forgettable pop songs.
Sandra Dewi (above): has a good girl image but complicated matters a bit by appearing in a devastatingly sexy photoshoot for FHM. To complicate matters further were
a series of bugil shots
which, according to her and computer wizard Boy Surayo are obviously fake. Hmmm…