Poor Aline Tumbuan. This lovely Indonesian model is in serious trouble after being found with a pair of scissors in her bag at Jakarta's Soekarno-Hatta international airport.
She claims that she needed the scissors to cut her nails.
Ostensibly a reasonable answer, but also the sort of clever reply you'd expect from a dangerous terrorist of course.
So she was immediately taken away for "questioning" by Detachment 88, Indonesia's counter-terrorism unit: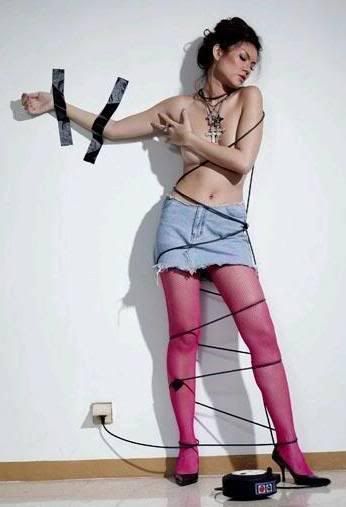 No I've never met Bin Laden! Honest!
And what are you going to do to me next?!!!