Imelda Chrisdianti, or just plain old Imey, comes from Surabaya.
A few years back she entered the limelight for winning "Cantik Indonesia", one of those "talent" shows which are cheap to make and sure to attract heaps of mostly male viewers.
But it seems that this young beauty was not destined for fame.
Obscurity her calling.
So now she's gone. But not forgotten of course. Just another girl next door…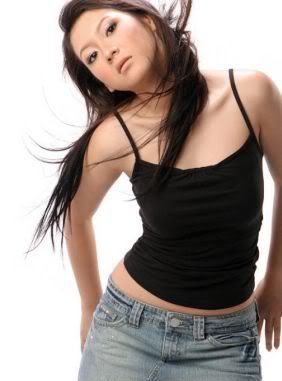 Imelda Chrisdianti: would you like her as your next-door neighbour?