Holy mackerel! It's Ausia Marvella!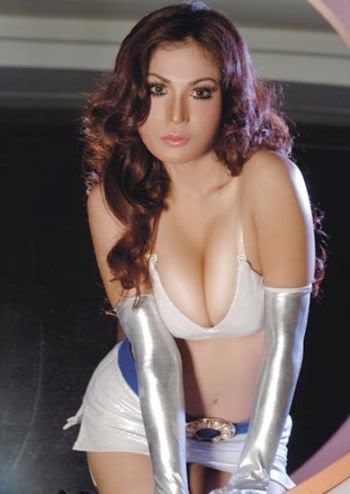 And with a name like that, you'd certainly be forgiven for thinking that she is a buddy of Wonder Woman at DC Comics.
But while this Indonesian beauty may not have any super powers as such, her sultry good looks should certainly be enough to stun her adversaries on the spot.
But is her bra bulletproof I wonder?