Take a look at Anita Hara…
… and you'd think she was perfectly normal.
A little flirty perhaps – but, hey, that's how sexy female presenters on Indonesian TV should be. Ratings are important after all.
But peel away her veneer of respectability, and you will find a deeply troubled young woman with a taste for the sort of raunchy love acts made famous by the 18th century writer the Marquis de Sade.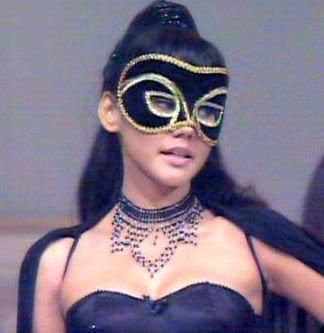 Dominance and submission.
Pain and pleasure.
In a word, bondage.
The facemask providing the cover of anonymity and allowing the inhibitions to be released…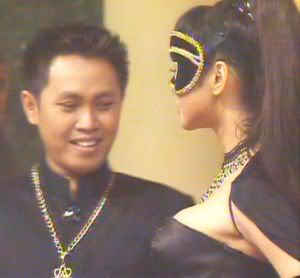 Wow! Just look at those!!